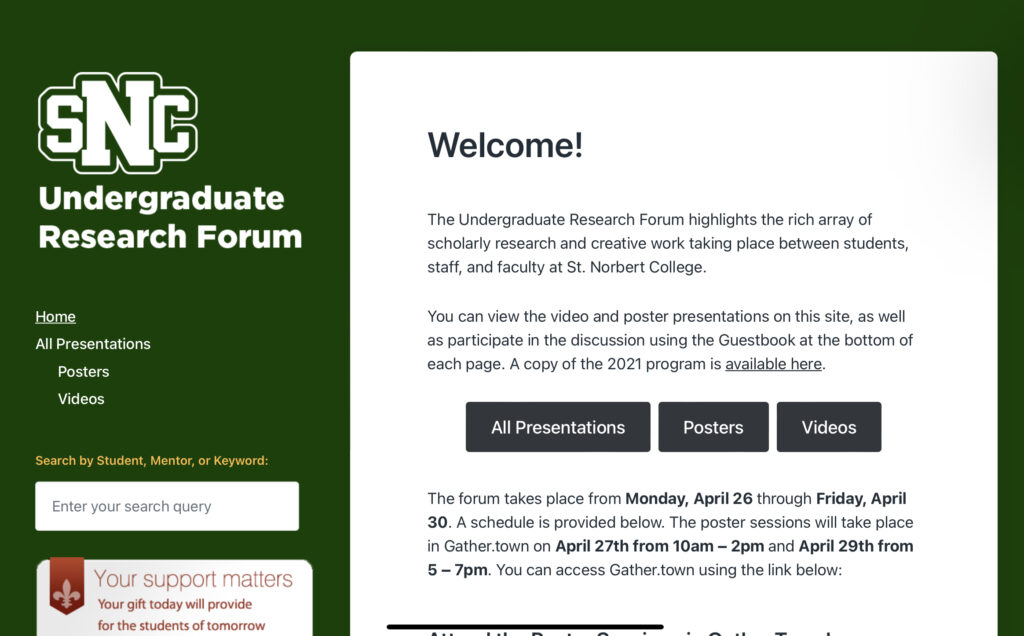 Creator: Tech Bar, Easten Wember, Taylor Jadin
Description:
This site was created for the 2021 Undergraduate Research Forum which highlights the rich array of scholarly research and creative work taking place between students, staff, and faculty at St. Norbert College. The site is an online archive / discussion space for submissions to the forum.
The site is created using WordPress and the Gravity Forms plugin for content submissions.